Engineed Art by Black Art Graphics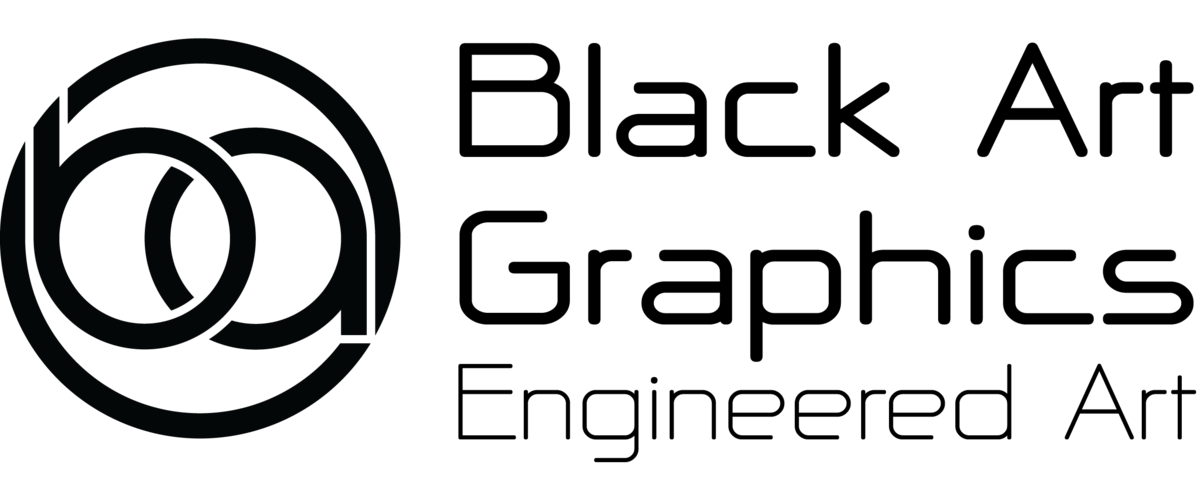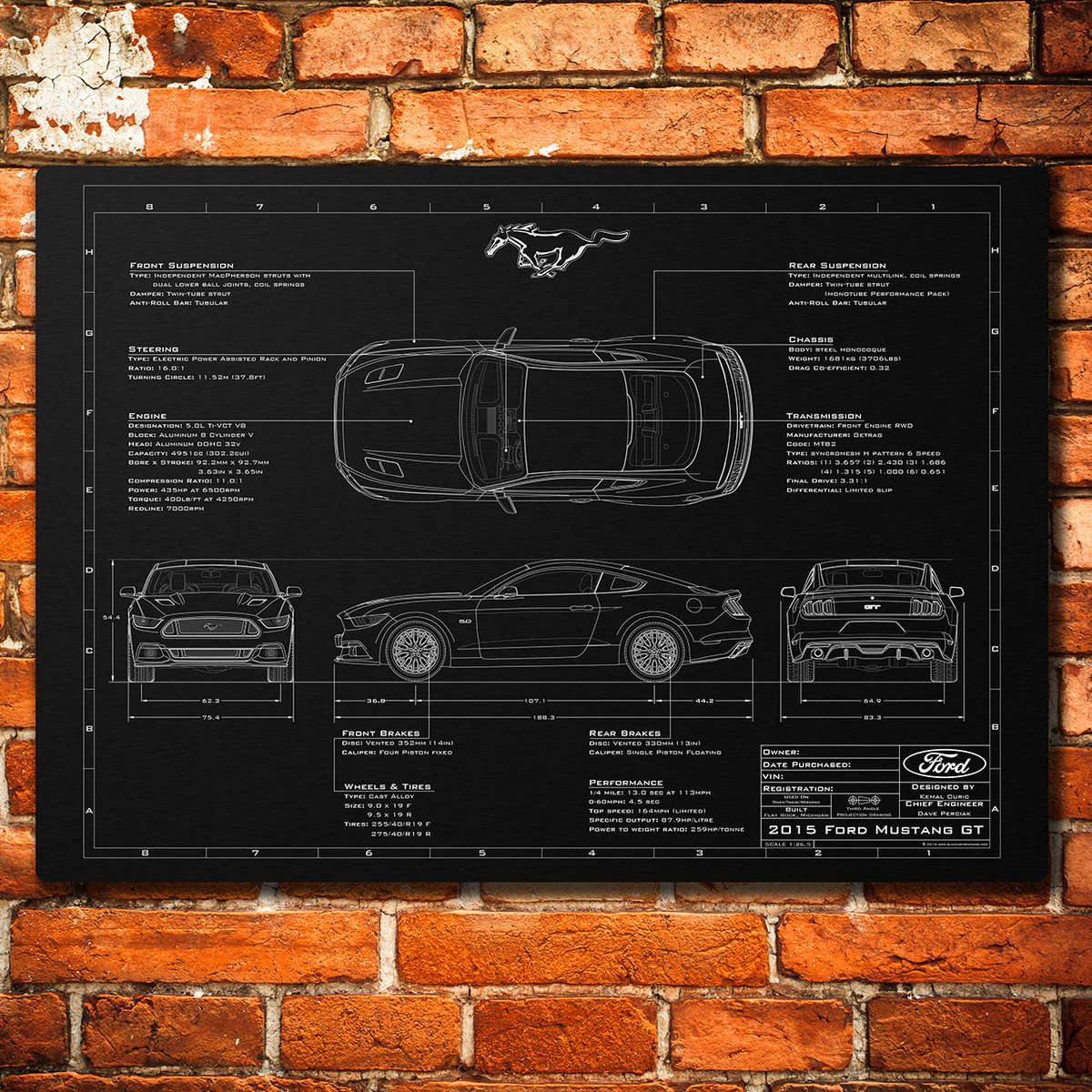 .
What is Engineered Art?
Engineered Art is a unique artwork service pioneered by and ex CAD draughtsman and Motorsport Engineering student.
Combining in depth automotive knowledge and 10 years draughting experience and professional photography skills, the team at Black Art Graphics will work with you to create a bespoke blueprint style illustration of your pride and joy, incorporating all the little details that make your car unique to you.

Once the final draft is approved by you, your design will be loaded into our top of the range laser engraving system to be engraved onto a premium quality brushed and anodised aluminium plaque, creating the perfect keepsake to cherish long after you move on in your automotive adventure.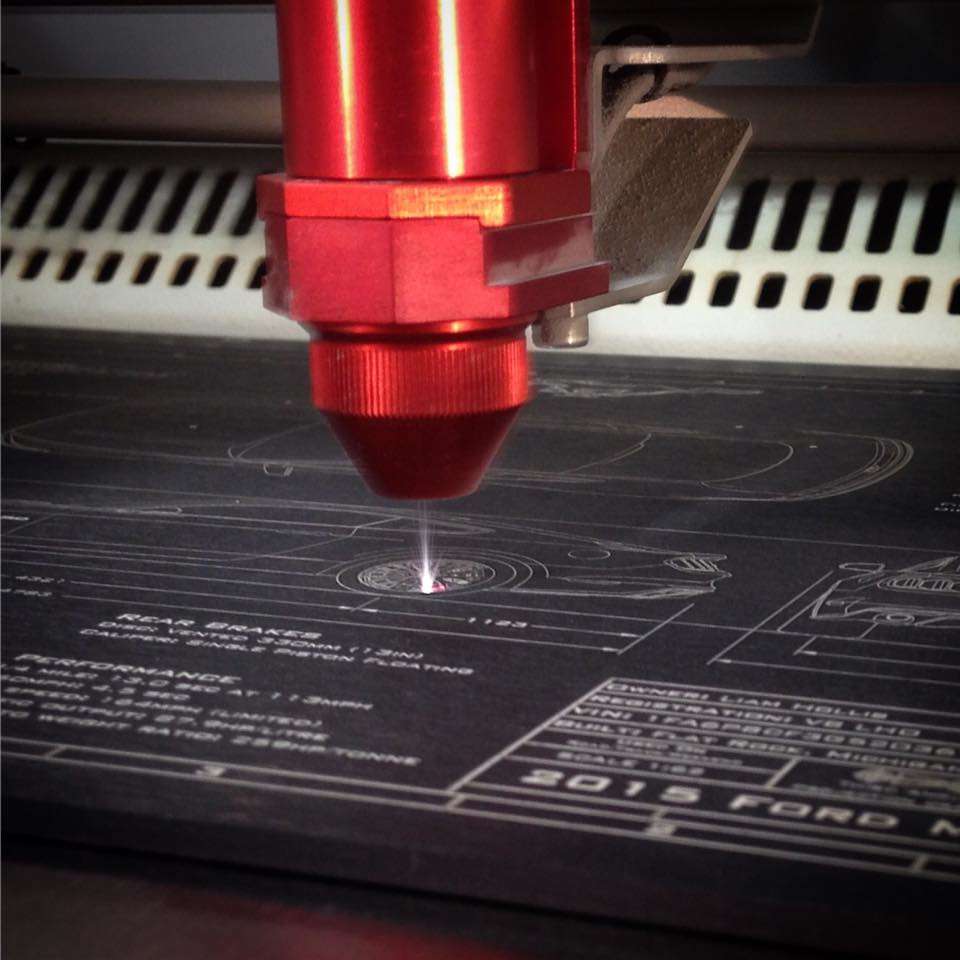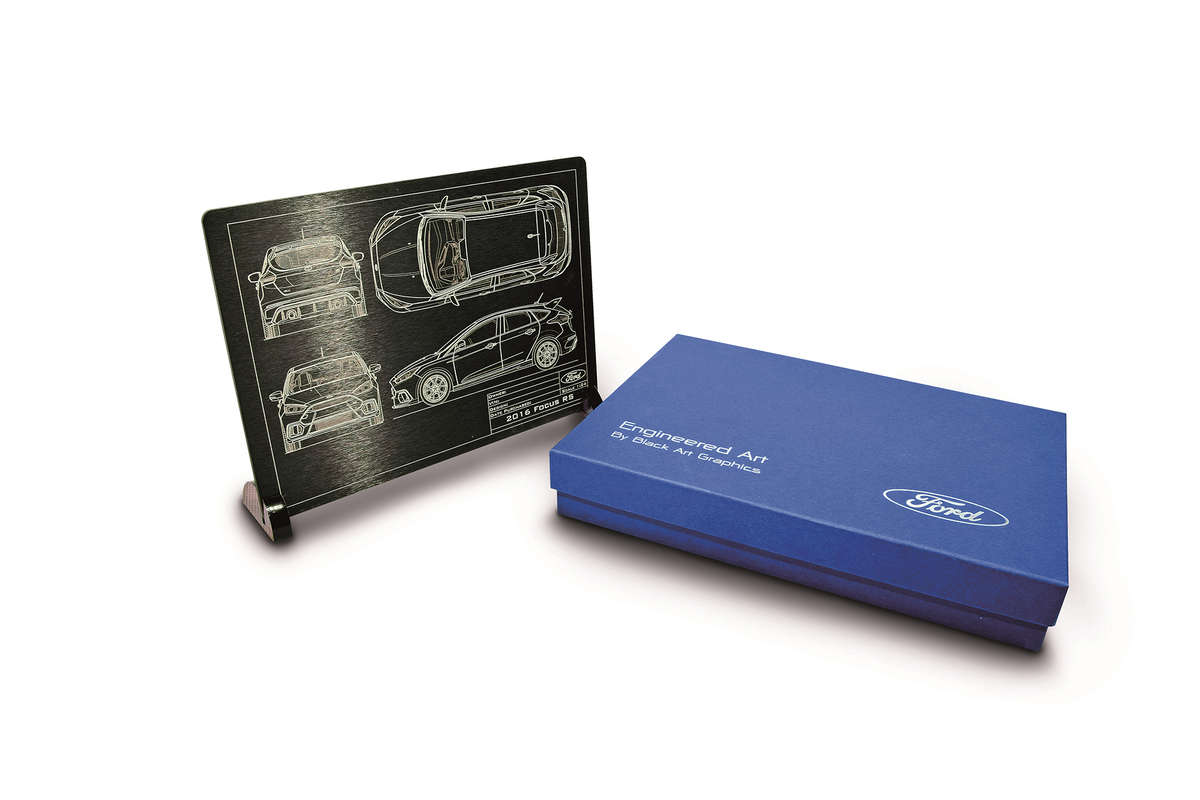 The Perfect Petrolhead Gift
Each plaque comes with either a frameless wall mount kit or,
for smaller desk sized plaques, a pair of acrylic feet is
included.

Our Ford and Lotus designs are now fully endorsed by
the manufacturers as Official Licensed Products and
come with a premium branded presentation box!
Want to see the machine in action?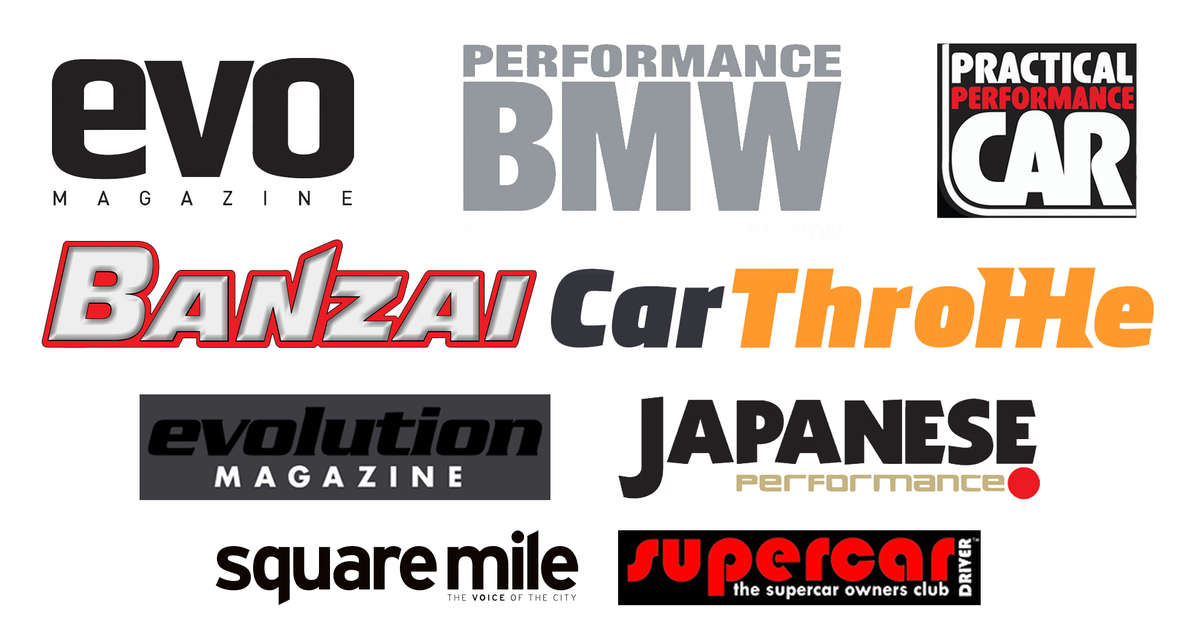 Black Art Graphics
Weavers Yard
Bembridge
Isle of Wight
PO35 5UE
United Kingdom
+441983 716969