Laser Engraved 1987 Sport Quattro S1 'Pikes Peak' Blueprint
Audi
1987 Audi Sport Quattro S1 'Pikes Peak'

Laser Etched Aluminium Blueprint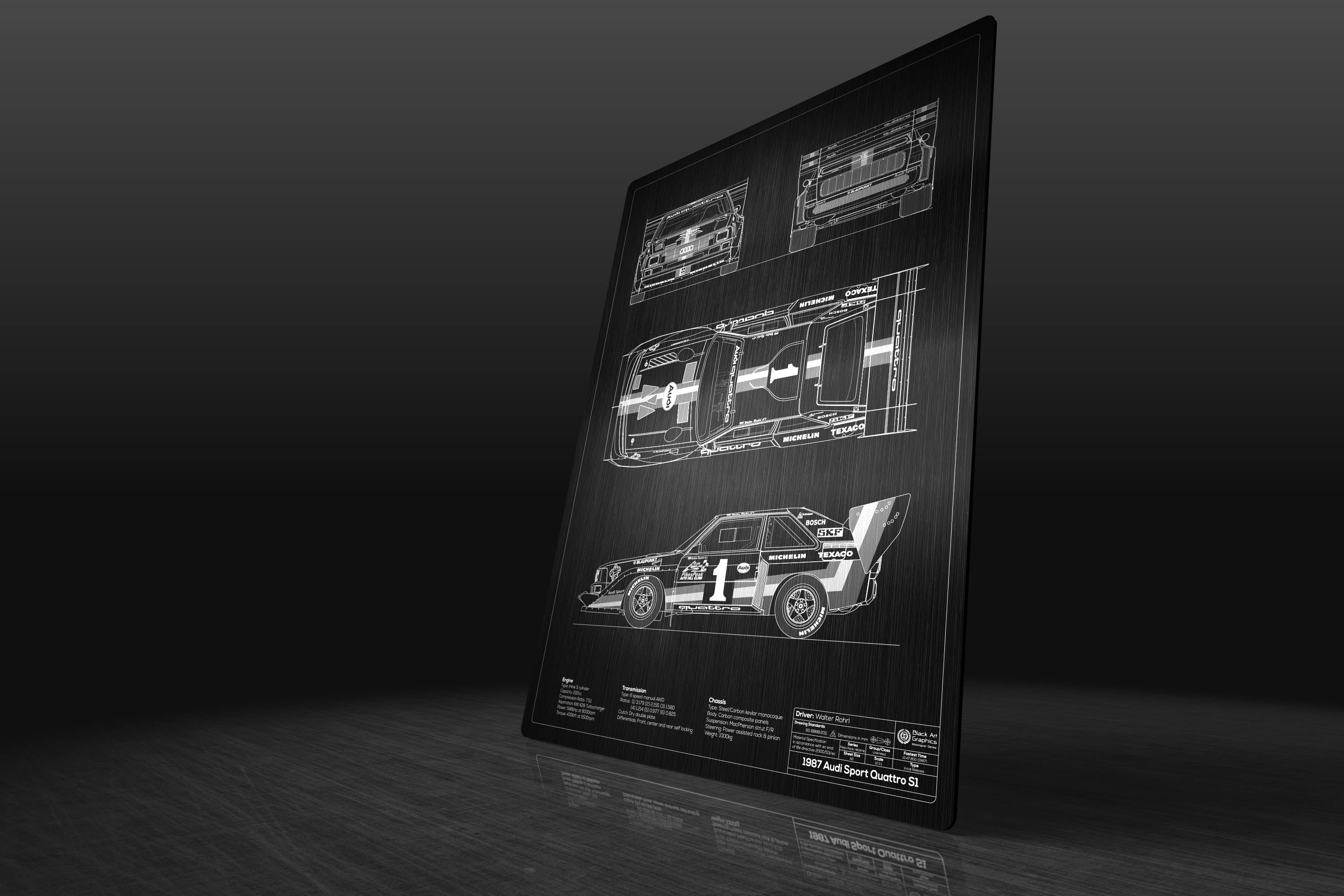 Introducing Engineered Art
Whether you are looking for the perfect gift for a loved one or a treat for yourself, our 1987 Audi Sport Quattro S1 'Pikes Peak' Engineered Art plaque is the perfect solution for any Audi fan.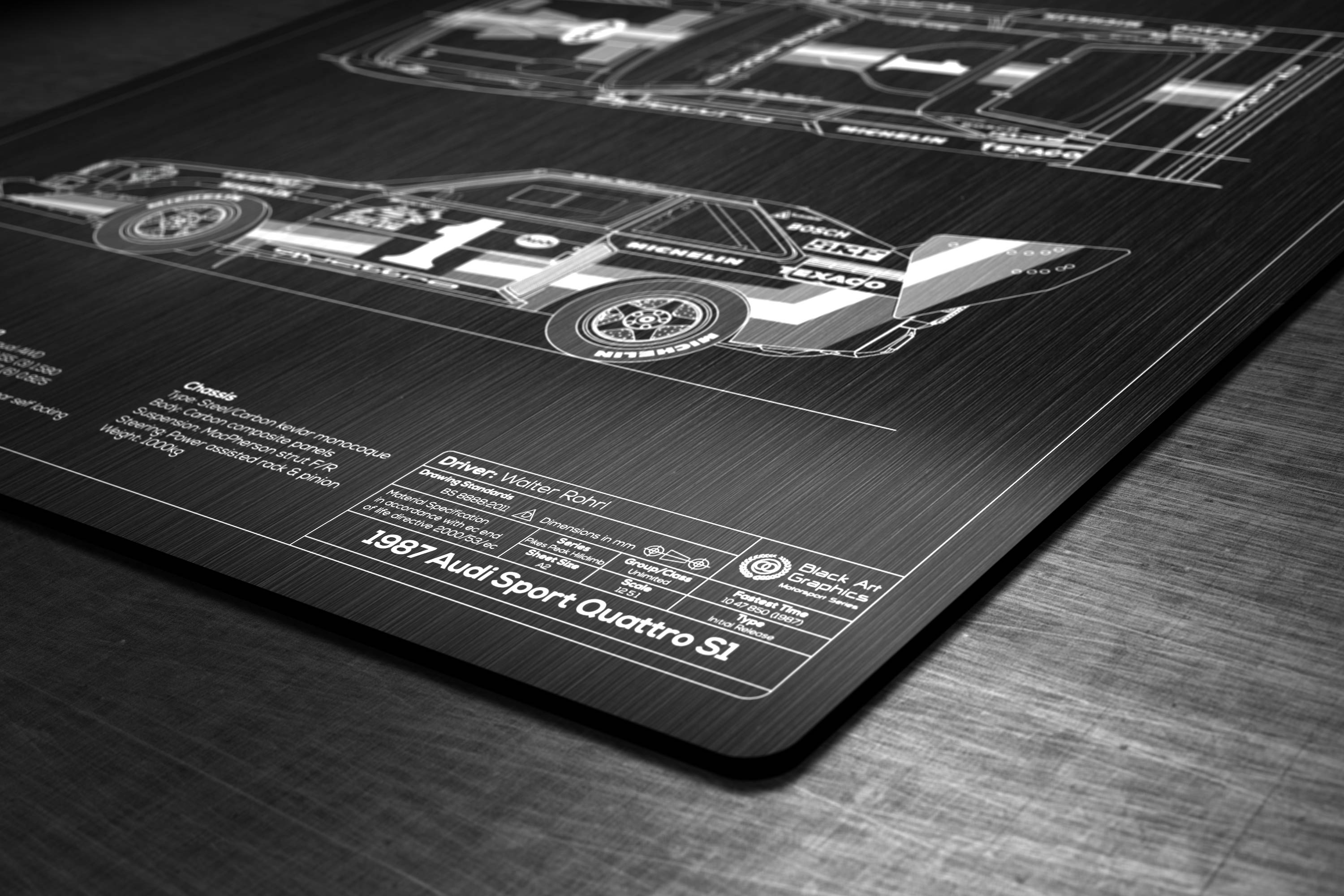 No ordinary canvas.
Our signature High Definition Orthographic™ illustrations are 100% original artwork. Each design begins with a specialist photography session with a real life example to generate the perfect reference images, before being digitally recreated by our talented in house artists to create a uniquely styled technical illustration of unparalleled detail and proportional accuracy.
Once complete, the designs are converted into a CNC file ready for engraving on one of our beautifully engineered plaques. Precision cut from 3mm thick aircraft grade aluminium using a waterjet,ground to a brushed finish before being anodised in a deep matte black, our unique double finishing process creating a stunning high tech canvas worthy of being called Engineered Art.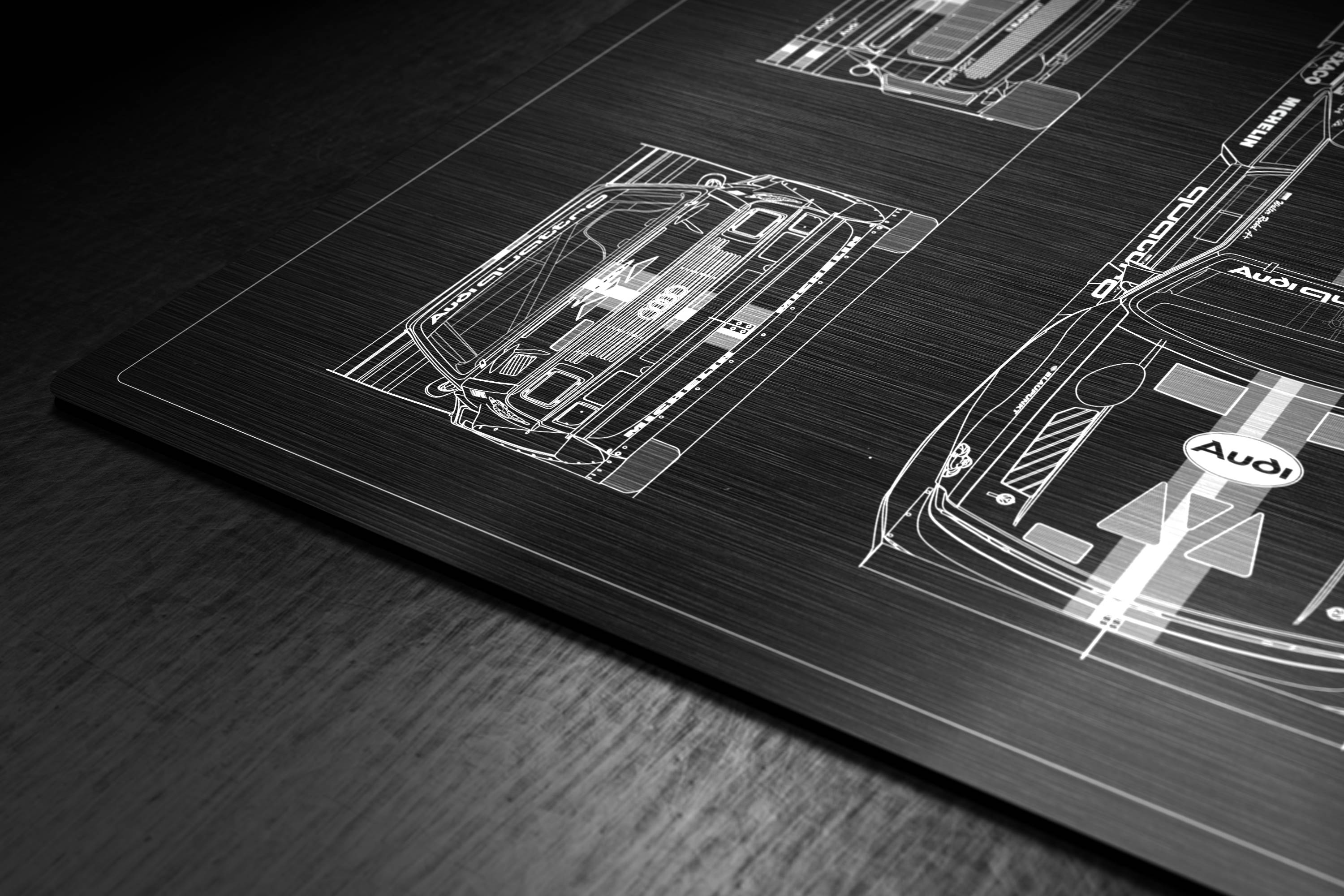 Have it your way.
Looking for a custom version of this design for your own race car? Contact us and let us know how you'd like to tailor this design to match your pride and joy, one of our team will take a look at your request and get back to you ASAP with a quotation.
The one stop gift solution

What's in the box?
Engineered Art is designed to be a premium gift solution for some of the worlds most prestigious automotive brands. As such, we have designed the complete package with everything included in the price. All you'll need to do is decide which wrapping paper to use.... (Or, if you're treating yourself, where to display it!)
Our signature 3mm thick brushed aluminium plaque
Original Black Art Graphics High Definition Orthographic™ artwork
Premium foam lined presentation box
Frameless wall mounting system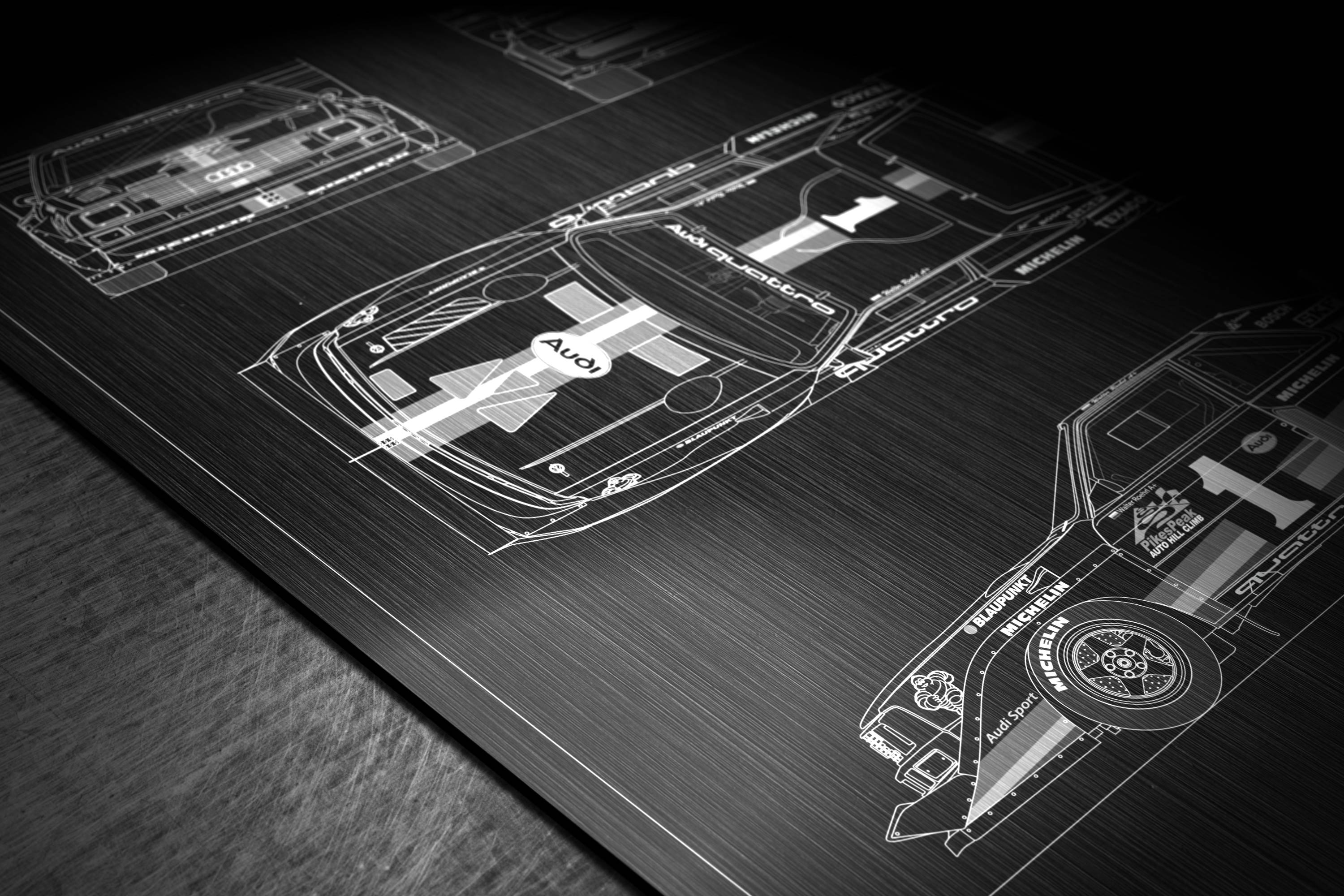 Order Summary | Review your choices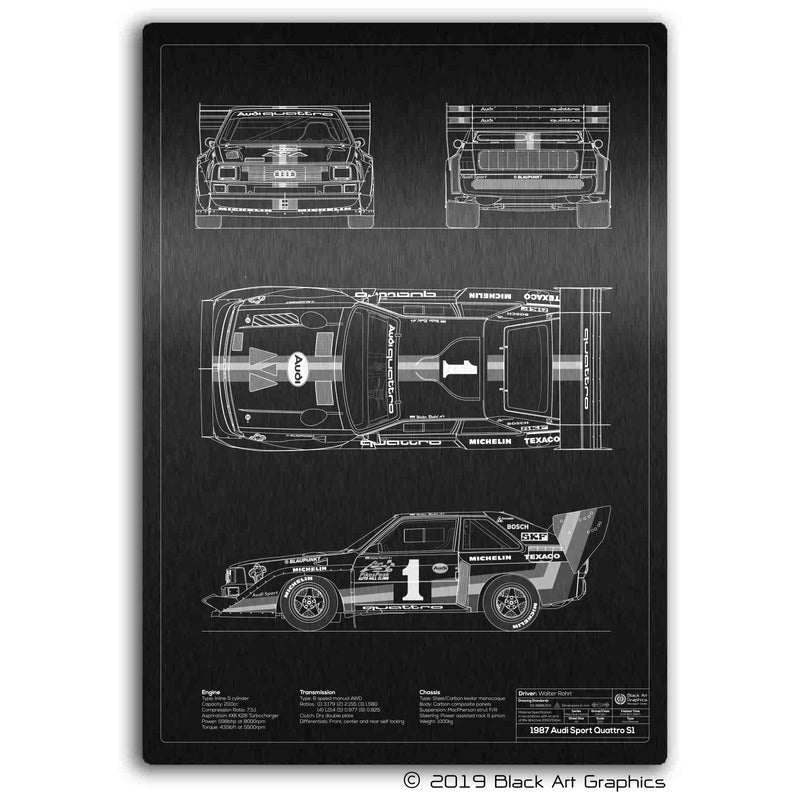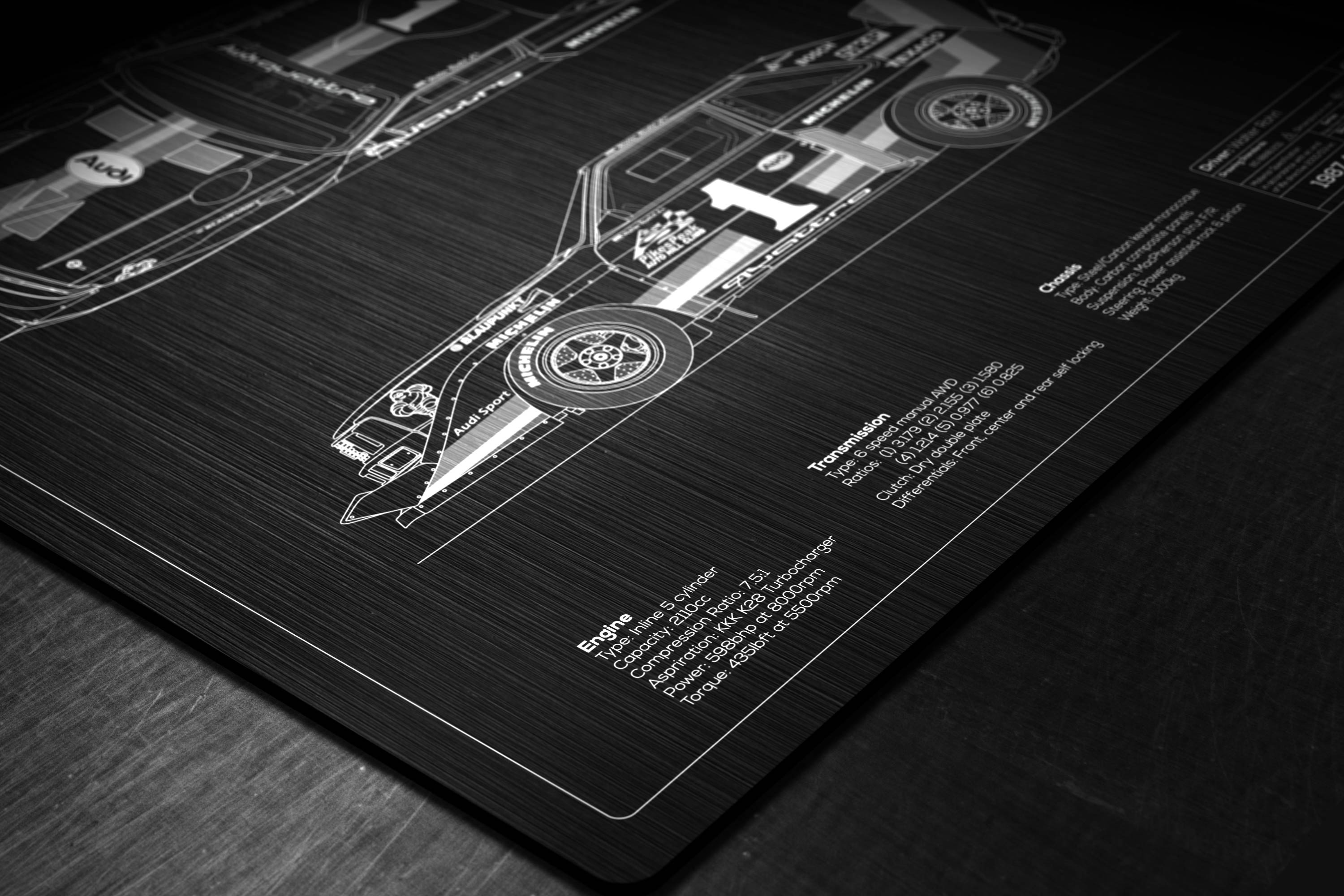 Contact Us
Looking to commission an Engineered Art plaque for your own car?
Whether it's a race car or your daily driver, contact us using the form below and one of our team will get back to you as soon as possible.