Laser Engraved 2020-2021 DLS Blueprint
Singer
2020-2021 Singer DLS

Framed Print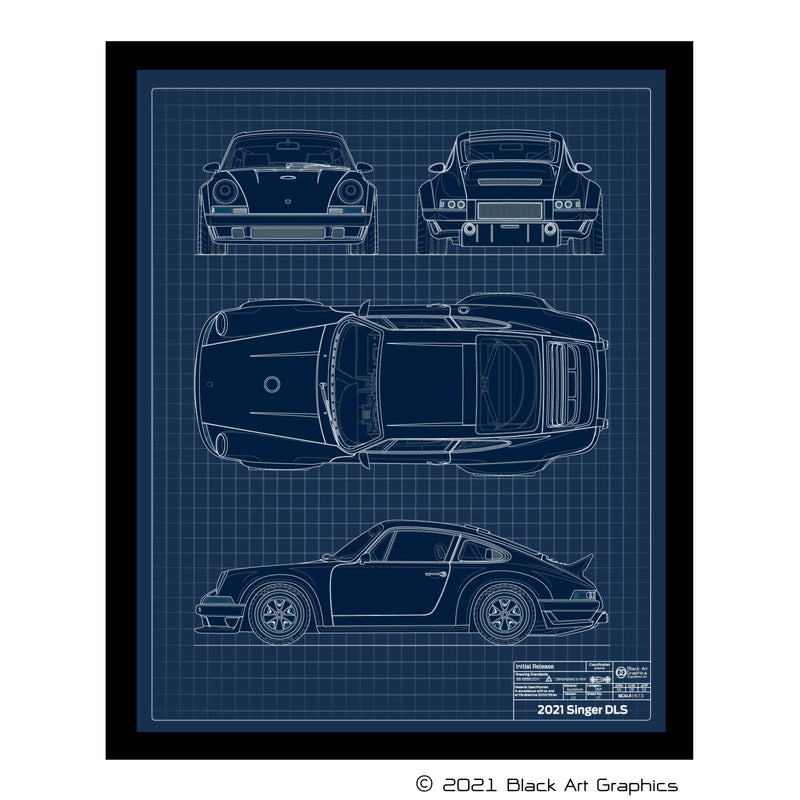 Image for reference only, your design may vary depending on the information you provide.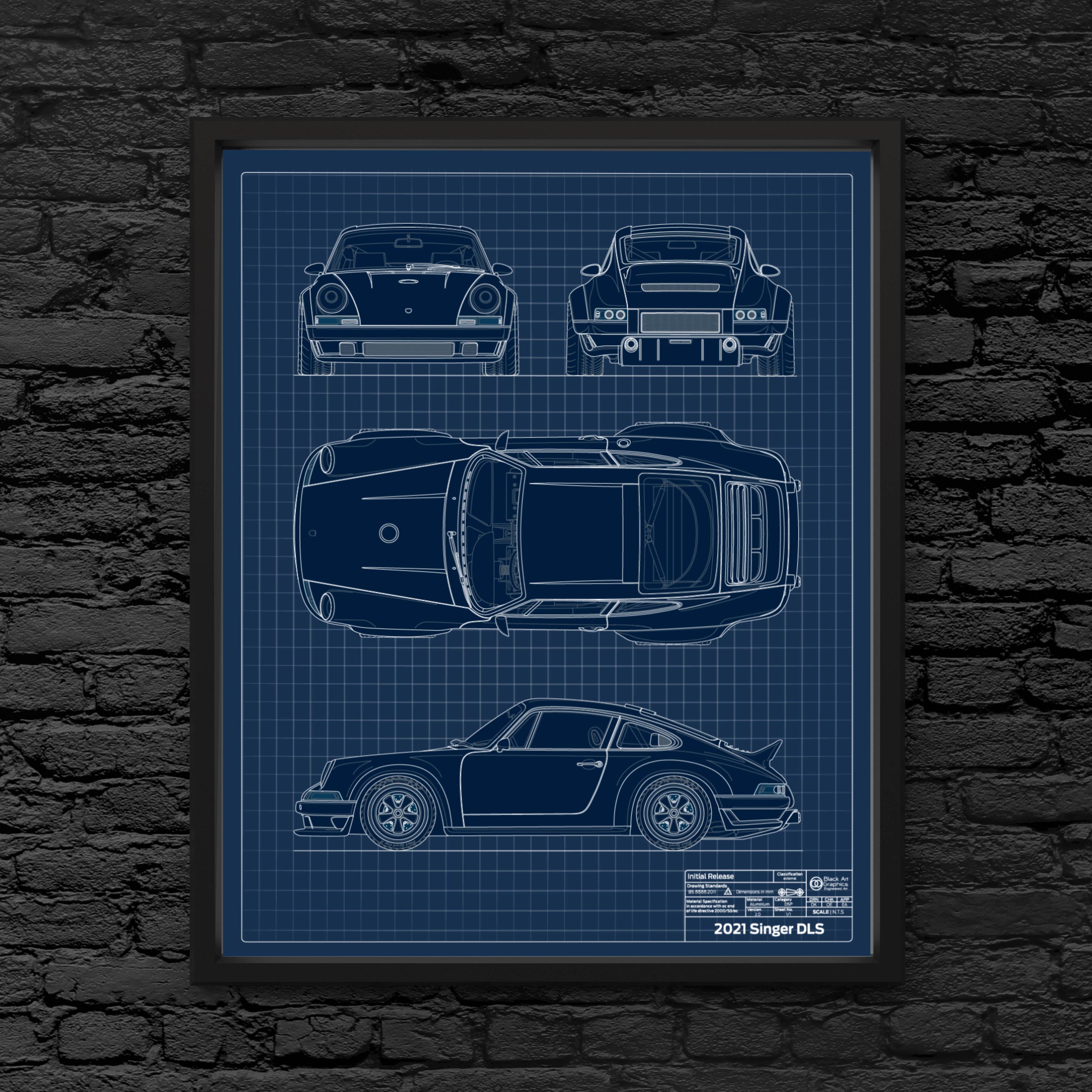 Introducing Engineered Art
Whether you are looking for the perfect gift for a loved one, or simply a unique piece of art to commemorate your DLS ownership, our 2020-2021 Singer DLS Design Series Print is the perfect solution.
Our signature High Definition Orthographic™ illustrations are 100% original artwork, unavailable anywhere else. Each design begins with a specialist photography session with a real life example to generate the perfect reference images, before being digitally recreated by our talented in house artists to create a uniquely styled technical illustration of unparalleled detail and proportional accuracy.
The digitised designs are then sent to our partner studio to be printed on 300gsm glycee print. Each design is limited to 100 copies, with each peice individually serialised.
Looking for a different Singer model? View the rest of the Prints Collection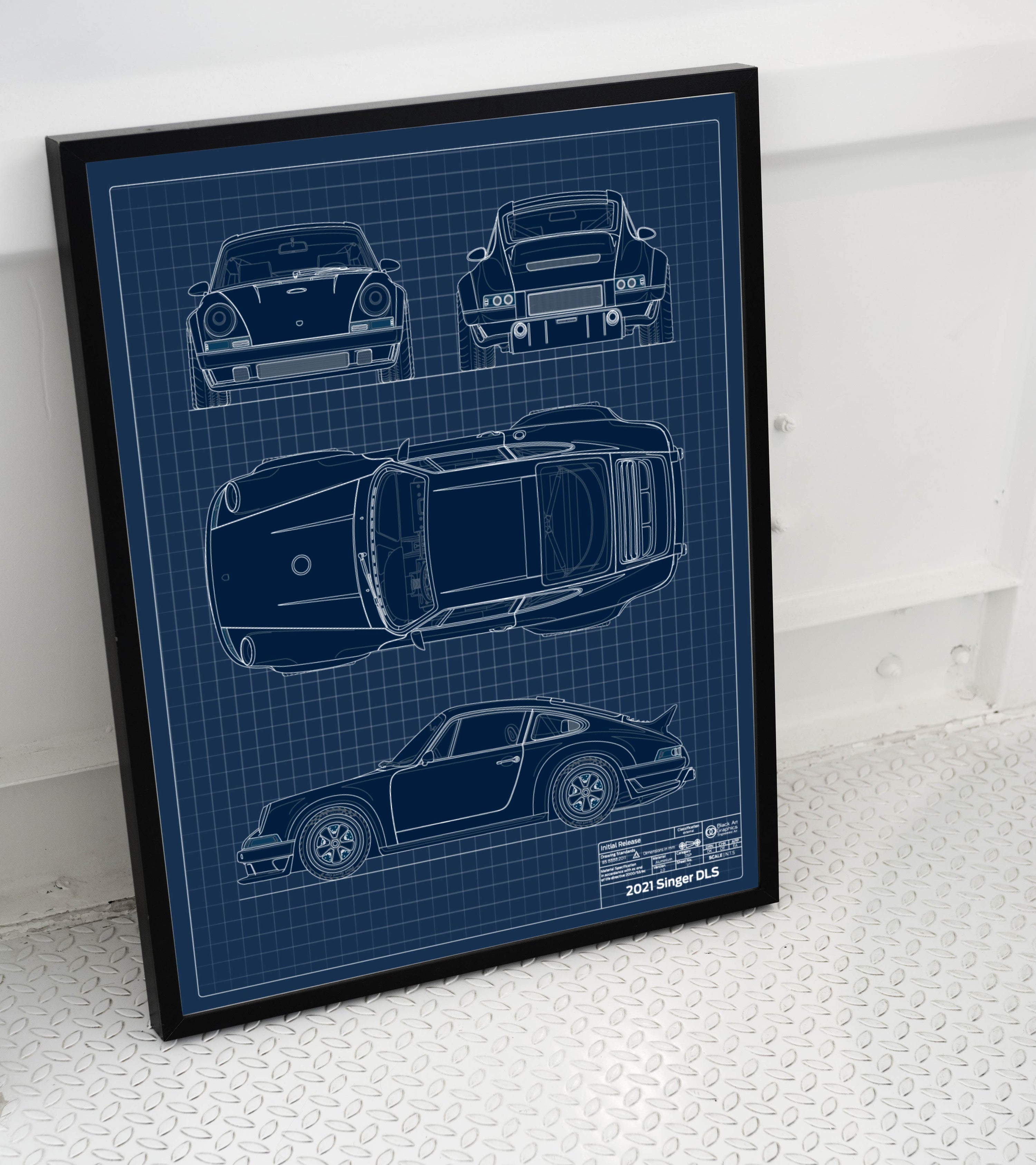 Have it your way | Product Customisation
Looking for something a little different?
Whether it's a different combination of views, a combination of different vehicles in one design, a custom size, colour pallette or personalising the design with your license plate and VIN, our team are ready and waiting to create a customised product to suit your requirements.
What's in the box?
Original Black Art Graphics High Definition Orthographic™ artwork
290gsm Giclèe print
Non framed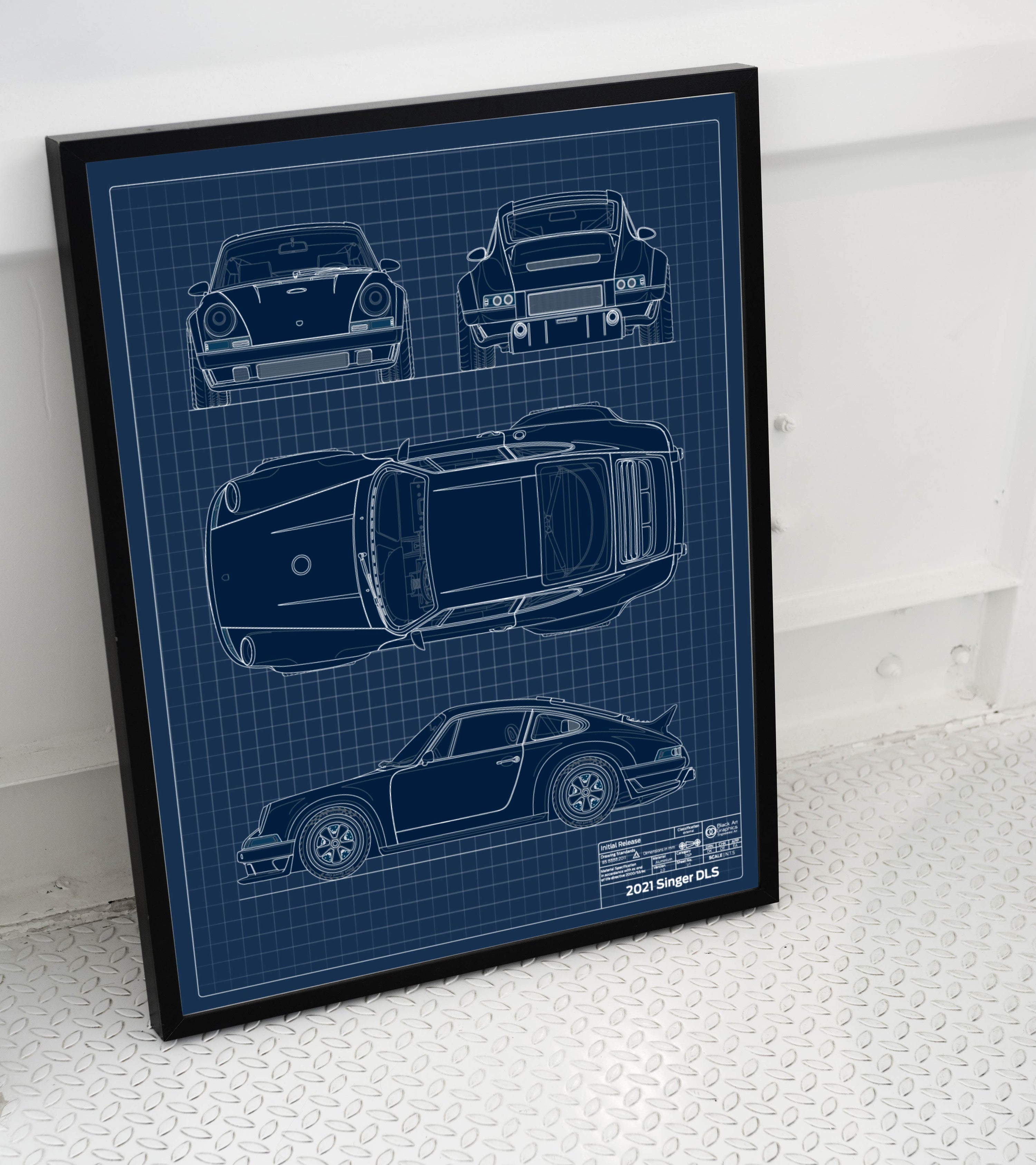 Find Out More
Looking to commission a piece of Engineered Art for your Singer DLS?
Contact us using the form below for current sizing & customisation options, with a no-obligation quotation.